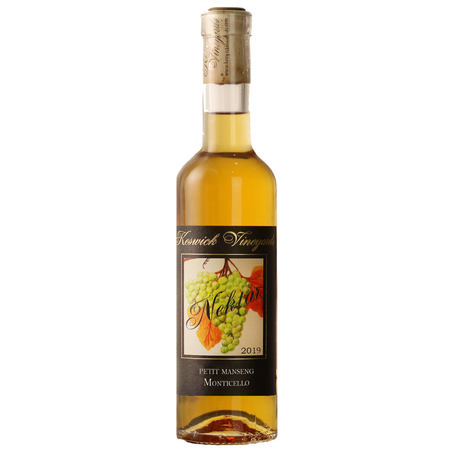 2019 Nektar
The wine is gold in color, 100% clear with no sediment. The nose is amplified and rich with primary tones of honey, beeswax, ripe mango and apricot. Secondarily you get a touch of spiciness and floral components.
The palate is weighty and heavy without being cloying due to the elevated acidity of the wine. The oak is well integrated creating a wine that has balance and layers of flavors. The palate is sweet but again the acidity of the wine ensures this is not flabby, but rather racy and bright.
The finish is long and length without any bitterness or astringency.
A wine that I would serve extremely cold, paired with cheeses or desserts.
Ageing potential 10 + years, perhaps even longer.