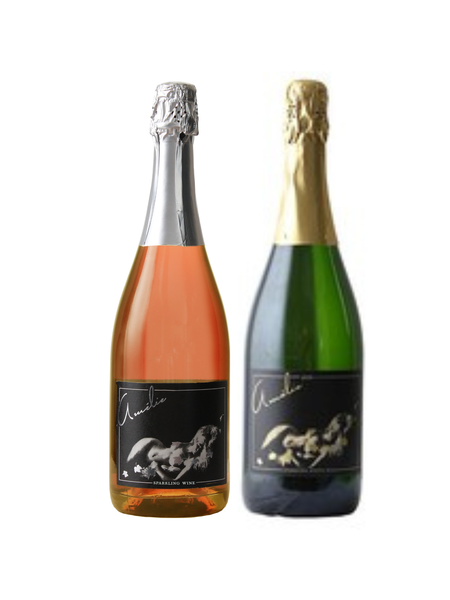 Sparkling 2 pack
Amélie Label
The Amélie label is a tribute to the illustrious Amélie Rives who lived in the late 19th century and owned all of the land that is now Keswick Vineyards. The label depicts an edited self portrait Amélie drew using parchment and charcoal that is now kept in special collections of Alderman Library in Charlottesville, VA.
Amélie Blanc de Noir:
A white sparkling wine made from Cabernet Franc red grapes by immediately pressing off the skins. Made in Méthode Champenoise, the resulting wine has a rich mouth feel with notes of lemon, nectarine and honey.
Amélie Rosè:
Enjoy a fun twist on Rosé with our sparkling Amelié Rosé! Dominated by Cabernet Franc, this dry Rosé is light and refreshing with red berries on the palate.
No Additional Discounts Applicable.